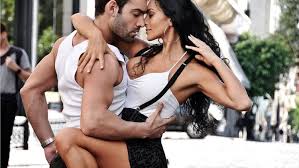 It's EZ to Sign Up For the Dance Odyssey E-List
When: Friday, October 20, 2017
Where: Denver Metro Area in Colorado
CLICK on the PICTURE of the Dancers to the Left for our Denver Social Dancing Calander of Events.

Soon, I will be working at this full time and I want to teach dance more often on a regular basis. I will be looking for more venues to teach dance to a variety of ages. Stay tuned!

Sign Up for our Dance Odyssey Email List

OR
Just TEXT your email address and LORYSDANCE to 22828.



Volunteers interested in helping out with events, send Lory an email at lorygallagher1@gmail.com
All Volunteers get free admission for working a shift.





40+ Retro RED & Black Singles Mixer & Dance Odyssey - 70s-80s-90s-POP Music
When: Saturday, October 21, 2017 6:30PM-11:30PM
Where: Doubletree Hotel Night Club 13696 East Iliff Place, Aurora, CO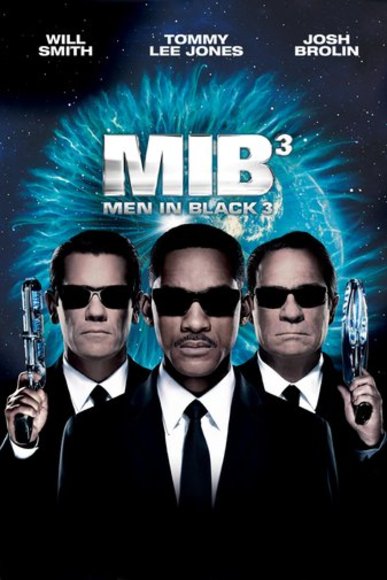 Enjoy lots of 1970s-90s Disco, Latin, Pop, Ro­ck, Soul, Rhythm & Blues Music. Remember Lady in Red & Men in Black Songs?

CLICK ON THE PICTURE Men in Black Video with Wil Smith: https://www.youtube.com/watch?v=fiBLgEx6svA&list=RDfiBLgEx6svA

Join us in the Night Club called the Colorado Room for.....
6:30 pm Ice Breaker Introduction Game
7:45 pm Dance Lesson: Merengue
8:00 pm Merengue Mixer Dance
All Dance immediately following the lesson til 11:30 pm.

Lots of Line Dances, Dance Mixer & Dance Lesson.

$20 Cash Only @ the door includes 1 Free Drink at the bar.
OK to Pay Online in Advance with your Debit/Credit card or Pay Pal Account.
Lory, your DJ & Hostess for the evening will be playing songs by B-52s, Bee Gees, Billy Idol, Billy Ocean, Blackout All Stars, Bruno Mars, Bryan Adams, David Lee Roth, DNCE (Cake by the Ocean), Don Henley, Foreigner, Gloria Estefan & the Miami Sound Machine, Huey Lewis & The News, Janet Jackson, Jennifer Lopez, Journey, Justin Timberlake, KC & The Sunshine Band, Kool & the Gang, Lionel Richie, Madonna, Michael Jackson, Prince, Rolling Stones, Santana, Shania Twain, Trammps, Wham, Will Smith, etc.

Attire: Casual Festive RED Themed Attire

For Women:
* RED top/blouse
* Casual Pants Outfit or Separates
* Nice Jeans, kackis or skirt
* Feature RED Colors and Accessories

For Men:
* Seasonal Sport Coat or Blazer in Color of Choice, and Slacks or nice jeans
* Open-Collar Shirt
* Dress Shirt and Optional
"Festive" or RED-Themed Tie

LOCATION: Off I-225 & Iliff, HOTEL is behind the gas station.
From the Front Entrance - Make a Right - See Glass Doors to Night Club.

Naturally, we will be inviting many meetup and singles groups to join us......
Dress Up Socials
Lory's Dance Odyssey
Denver Social Dancing
Savvy Singles in Motion - 59+
Spread the Word Network Singles
Singles On the Move - 40s and 50s
Fantastic 50+ Singles Set in Motion
North Denver Metro Singles on the Move 40s and 50s
Lory's Facebook Friends, Yelp.com, Linked in and Twitter

http://www.spreadthewordnetwork.com/LorysDanceOdyssey.html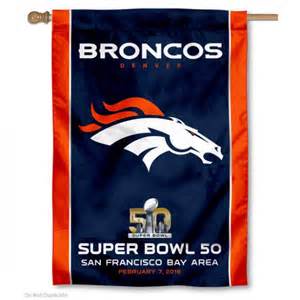 Singles Bronco Parties - See Bronco Party Update in MeetUp confirming our Reservation
When: Sunday, October 22, 2017 10:00AM-2:30PM
Where: Venue TBA in MeetUp
Please check our Singles Group periodically on MeetUp for the details on our upcoming Bronco Parties. You must be a member of the meetup group and RSVP in MeetUp to attend.

Event Fee: $2 per person to help pay for the meetups.

Click on the Bronco Picture to get to our meetup group.

We will be meeting for most Bronco Games including the following:

Sunday, October 22nd in Stapleton
Sunday, November 5th in Highlands Ranch
Sunday, November 19th in Westminster
Sunday, November 26th in Lakewood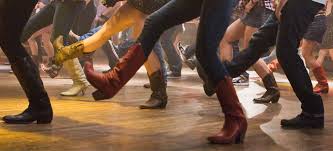 Wednesday Night Country Dancing @ the Grizzly Rose - 40+
When: Wednesday, October 25, 2017 6:30PM-10:00PM
Where: Grizzly Rose 5450 N Valley Hwy, Denver, CO


.
Please come join us at the Best Dancing Saloon in town! Wednesday Night (NO COVER ALL NIGHT) PAY AS YOU GO!

We're on the right-side of the Dance Floor, closest to the Stage! Look for the Meetup Signs!

Free Dance Lesson at 7PM with Dennis and Ashley! No preregistration needed, just show up on the Dance Floor!

Live Band at 8:30 PM Come on down and Dance!!!

Hosted by Mike

We invited the following MeetUp Groups: North Denver Metro Singles 40s & 50s, Denver Social Dancing and Singles @ Spread the Word Network.





DJ @ UTC Halloween Costume Dance Party
When: Saturday, October 28, 2017 7:30PM-12:30AM
Where: Stapleton North Doubletree Hilton Hotel 4040 Quebec St Denver, CO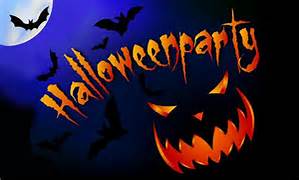 I will be the DJ at Up the Creek Ski & Rec Club 's Halloween Costume Dance Party at the Stapleton North Doubletree by Hilton Hotel on Quebec off I-70 in Denver.

Dance starts at 7:30 pm
Costume Contest at 10 pm
Appetizers & Snacks at 9 pm
Cash Bar

Admission: $15 cash at the door

Music: 70s, 80s, 90s & Pop with a Halloween Twist!

DJ: Lory

More Details visit their MeetUp Website by clicking on the Halloween Party Picture.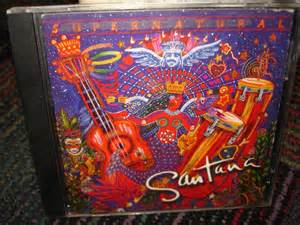 40+ Singles Sat Night Mixer & Dance Party - Santana, 80's & 90's Music - Greenwood Vlg
When: Saturday, November 4, 2017 7:00PM-11:00PM
Where: Chinook Tavern 6380 South Fiddlers Green Circle , Denver, CO
Let's meet for a private party with some drinks, appetizers, socializing, music & even dancing at Chinook Tavern in Greenwood Village.

Lory, your hostess & DJ for the evening will be playing some Music from the 1980's, 90's & some pop music. We will have this area reserved just for us.

7-9 pm Getting to Know you, Ice Breaker Theme: TBA... More details later....These ice breakers are to get to know the other singles in the group....especially those of the opposite sex. We want everyone to feel more comfortable and safe hanging out in our singles group.

9-11 pm DANCE, DANCE, DANCE!!! We will be dancing on the patio after the mixer game to the 80's, 90's & some Pop Music.

They feature an extensive wine selection, beers on draft, and signature drinks. Check out their website for appetizers at http://chinookdenver.com/

Attire: Casual with a Flair!

Event Fee: $10 in advance Online Pay by Most Debit or Credit Cards - or - Cash at the door. http://www.spreadthewordnetwork.com/PayOnline.html

Hosted by Lory

We Invited the following 40+ Groups to Join us: Singles on the Move 40's & 50's * North Denver Metro Singles on the Move 40's & 50's * Fantastic 50+ Singles Set in Motion * Spread the Word Network Singles – 50+ * Lory's Dance Odyssey – 40+ * Lory's Facebook Friends – 40+ * Denver Social Dancing * Dress Up Socials *

Directions: From I-25 get off at Arapahoe Road going West, Then Make a Right going North on Yosemite, See traffic light and Make a Left on Peakview, Make a Right on Fiddlers Green and look for Chinook on the Right Hand Side. Some Parking on the street and see a parking garage on the right which is the North Side of the Building.

Location: It's on the same side as Pilates, Tokyo Joe's and Robert's Deli. MapQuest: https://www.mapquest.com/search/results?centerOnResults=1&query=6380%20South%20Fiddlers%20Green%20Circle,%20greenwood%20village,%20co&slug=%2Fus%2Fco%2Fgreenwood-village%2F80111-4951%2F6380-s-fiddlers-green-cir-39.600840,-104.890129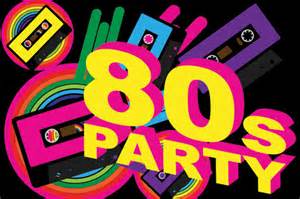 Retro FRIDAY THE 13TH Happy Hour Dance Party - 80s Music - 40+
When: Friday, November 10, 2017 6:00PM-8:30PM
Where: Proof Night Club 7800 East Hampden Avenue, Denver, CO


.
Let's meet at the Proof on Friday for music and dancing at happy hour and beyond!! - Popular Event!!

There is a $5 cover charge from 6-8pm with a free buffet along with music from the 80's. After 8pm it's $7 cover with music from the 1990's to the present.

The Proof NightClub is 40+ Singles & Couples.

Hosted by Lory

We have invited the following meetup groups:
Singles On the Move - 40's & 50's
Fantastic 50+ Singles Set in Motion
Savvy Singles in Motion - 60+
Denver Social Dancing
Colorado Singles & Cocktails
Denver Singles Going Out Group
Dress Up Socials
Spread the Word Network Singles
Lory's Dance Odyssey
Lory's Facebook Friends

CLICK ON THE PICTURE OF I LOVE THE 80'S DANCE PARTY to go to our Singles on the Move MeetUp for singles in their 40's & 50's.




| Attire | Volunteer List | Lory's Meetup 101 |

---
| Return Home | Lory's Dance Odyssey | Pay Online | Over the Top DJ | Singles Links | Dance Clubs | Christian Singles | Business Links | Craft Shows |