45+ Singles MeetUp Calendar
When: Monday, February 8, 2016
CLICK on the PICTURE ABOVE for our Calender of Events.


Retro Happy Hour & Dancing - Popular Event!!!
When: Friday, February 12, 2016 6:00PM-9:00PM
Where: Proof Night Club 7800 East Hampden Avenue, Denver, CO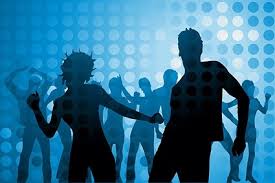 Let's meet at the Proof on Friday for music and dancing at happy hour.

Location: Front entrance make a right - see meetup signs.

There is a $5 cover charge from 6-8pm with a free buffet along with music from the 80's. After 8pm it's $7 cover with music from the 1990's to the present.

Inviting 5 different meetup groups and other singles groups.

Hosted by Lory

We have invited the following groups:
http://www.meetup.com/Denver-Social-Dancing/
http://www.meetup.com/45-Singles-Meetup-Group/
www.spreadthewordnetwork.com/LorysEvents.html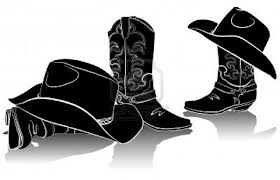 1st & 3rd Wednesday Night @ The Grizzly Rose
When: Wednesday, February 17, 2016 6:30PM-9:30PM
Where: 5450 N. Valley Hwy, Denver, CO


So far we have 45 Singles from 3 different MeetUp Groups meeting at this event. MEET MANY SINGLES EVERY FIRST WEDNESDAY....

At 7:00-8:00 pm there is a Free Introductory Lesson with DENNIS & JENNA. This week's Free Lesson is "East Coast Swing".

Pay as you go.

LIVE BANDS TAKE THE STAGE @ 8:30 PM NO COVER ALL NIGHT LONG!

We invited North Denver Metro Singles Meetup, 45+ Singles Meetup and Denver Social Dancing Meetup.

Mike Fortune will be your host for the evening. WE HAD TO RE-SCHEDULE FOR THE 2ND WED SINCE THEY HAVE A PRIVATE EVENT ON THE 1ST WED IN OCT.

We invited Many MeetUp Groups:
www.meetup.com/Denver-Social-Dancing/
www.meetup.com/45-Singles-Meetup-Group/
www.meetup.com/North-Denver-Metro-Singles/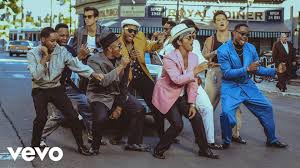 R & B Dance Odyssey - Motown Madness to Uptown Funk
When: Saturday, February 20, 2016 6:30PM-11:00PM
Where: Valley Country Club 14601 Country Club Drive , Centennial, CO


Open 6:30 pm, Dance Lesson at 7:00 pm, All Dance 7:30-1:00 pm

Enjoy our Line Dance Lesson, Singles Motown Mixer, Line Dances & Ladies Choice Dance to Rhythm & Blues music. We will "Play That Funky Music" from the early days of "Motown", the "Retro 80s" songs by Michael Jackson and today's "pop music" including "Uptown Funk" with Bruno Mars.

Dance Lesson: LINE DANCE To be announced

ATTIRE: Dressy. See http://www.spreadthewordnetwork.com/Attire.html

Price of Admission: $15 cash at the door, includes 1 FREE DRINK at the Bar.

DJ & Dance Instructor: Lory, your Host for the evening....

Directions: From Aurora, South on Parker, Right on Arapahoe, Right on Jordan, Right on Caley and Drive straight into the parking lot. From I-25, traveling East on Arapahoe, Left on Jordan, Right on Caley, Drive straight into the parking lot,

Naturally, we will be inviting many meetup and singles groups to join us. 45+ Singles MeetUp - Denver Social Dancing MeetUp - North Denver Metro Singles 40's & 50's MeetUp - Dress Up Socials MeetUp - Boomer Social Network - 40+ Mix It Up Singles MeetUp - Colorado Singles & Cocktails MeetUp - Parker Social and Beyond MeetUp - Spread the Word Network Singles

We will be inviting more groups as it gets closer to this event....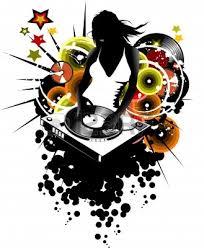 Metropolitan Art Gallery Dance Party
When: Friday, February 26, 2016 7:00PM-10:00PM
Where: Mike Wright Gallery 1412 Wazee Street, Denver, CO 80202
Join us for Music, Dancing and check out the Art Work at the Mike Wright Gallery in Downtown Denver on Friday, February 26th. Get there early for a quick orientation before dancing the night away on a beautiful large wooden dance floor. 

Admission: $12 cash only at the door - Includes a FREE Drink at the bar. Wine & Beer is available. 

Attire: Nice Casual (Dress Jeans, Kackis, etc. No ripped or torn jeans.)
DJ Music: 1980's Swing, R & B, Rock & Pop Music
DJ & Hosted by: Lory

Directions: From I-25 - Take the Auraria PW EXIT 210B. Merge onto Auraria Pkwy. Turn left onto Speer Blvd. (If you reach 14th St you've gone a little too far) Turn slight right onto Wazee St. (If you reach Wewatta St you've gone about 0.1 miles too far). 1412 WAZEE ST is on the right. (Your destination is just past 14th St. If you reach 15th St you've gone a little too far)

Parking:  Meters are abundant, accept change or credit cards and are just $2 for 2 hours. 2 hour max. Recommended: $5 daily max on weekends and after 6:00pm on weekdays; $6 an hour with a $20 max on weekdays before 6:00. Go to: http://www.mikewrightgallery.com/contact-us.html

Limited to members of the following MeetUp Groups:  Denver Social Dancing, Dress Up Social, 45+ Singles, North Denver Metro Singles 40s & 50s and Spread the Word Network Singles




| Attire | Volunteer List | Lory's Meetup 101 |

---
| Return Home | Lory's Events | Pay Online | Over the Top DJ | Singles Dances | Dance Clubs | Christian Singles | Business Links |