Howl at the Moon Happy Hour with Music & Dancing
When: Friday, December 26, 2014 6:00PM-9:00PM
Where: 1735 19th St (Wynkoop & 19th), Denver, CO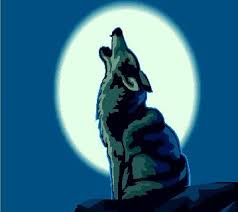 ASK FOR LORY'S MEETUP GROUP....

Free admission from 6-9 pm for 100 people
Complimentary appetizer buffet at 6pm
First two drinks for $1 each*
$3.25 drinks until 9pm*

*(All Draft & Domestic Beers, Pinnacle Vodka, Pinnacle Gin, Cruzan, Jim Beam, Sauza Blue, Margaritas, Maui Punch, House Wines)

Invited the following groups
http://www.meetup.com/Dance-Odyssey/
http://www.meetup.com/Denver-Social-Dancing/
http://www.meetup.com/45-Singles-Meetup-Group/
http://www.meetup.com/40-Singles-Meetup-Group/
http://www.meetup.com/Colorado-Social-Dancing/
http://www.spreadthewordnetwork.com/LorysEvents.html
http://www.meetup.com/upthecreek-org/
http://www.meetup.com/ParkerAfterDarkpart2/
http://www.meetup.com/Party-Central-Denver/
http://www.meetup.com/Select-Professional-Singles/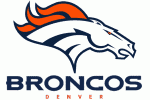 Watch Broncos VS The Raiders
When: Sunday, December 28, 2014 2:00PM-5:30PM
Where: Woody's Pizza 7095 East Evans Avenue, Denver, CO
Please join me to watch the Broncos last game of the season against the Oakland Raiders on a HUGE screen on Sunday afternoon, December 28th.

Meet us in the back room next to game room. They have a new projector for the BIG SCREEN!

Discounted Drinks during the game and check out their salad bar and pizza bar. Pay as you go. http://woodysdenver.com/

HAPPY HOUR
3 – 7pm Daily

$2.50 Well Cocktails & Domestic Draft Pints
$3.50 Wines by the Glass, Microbrew Pints & Domestic Draft Mugs
$9 Domestic Draft Pitchers
- See more at: http://woodysdenver.com/wp-content/uploads/2012/07/Woodys-LunchDinner-Evans-Denver-01.29.14.pdf

Event fee: $2 each

We invited other meetup groups to join us including: 40+ Singles, 45+ Singles, Select Professional Singles, Party Central, etc...

Hosted by Lory

The event fee helps to pay for the meetups all year round.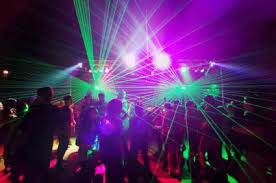 Ballroom Blitz New Years Eve Party
When: Wednesday, December 31, 2014 8:00PM-1:00AM
Where: Doubletree Ballroom Iliff & I-225 13696 E Iliff Pl, Aurora, CO


Please join us at the Doubletree Hotel to ring in the new year!

Cost of Admission: $30.00 IN ADVANCE Pay by CREDIT OR DEBIT CARD or Pay Pal Account. You do not have to have a pay pal account to pay in advance. Pay Online by 10 PM 12/28/14.

PAY ONLINE:
Pay by Check (in Advance Only) Make checks payable to Spread the Word Network and give to Lory Gallagher or John Edwards at one of our events by 12/28/14.

$40.00 CASH @ THE DOOR (no checks accepted at the door)

8:00 pm Open
8:30 pm Dance Lesson: WALTZ.........9pm to 1am Dance
Dance Instructors: Lory Gallagher
DANCE MIXERS, LINE DANCES, LADIES CHOICE

DJ: Bob Barney
Music from the 1960's to the present including POP, Contemporary Soft Rock, Rock & Roll, Swing, New Country/Pop, Latin Rock, Classic Rock, some Alternative Rock, R&B and Oldies.

Includes 1 FREE Drink, FREE Champagne Toast at midnight.

Attire: SEMI FORMAL: Ladies: gown, evening dress, cocktail dress, nice pant suit, dressy suit. Men: tuxedo, 3 pc suit, jacket/shirt/tie with dress pants, dressy suit, must have a jacket. NO JEANS/SNEAKS/T-SHIRTS

This is a SINGLES Dance, however, couples are welcome to join us.

Last year we had 280 in attendance. We have had over 300 in attendance in the past.

Discounted Room Rates for booking early for a hotel room. $79.00 plus tax Please call 303-337-2800 Tell the Front Desk you would like the New Year's Eve Rate CALLED BALLROOM BLITZ. Check in as early as 3pm.

Hotel Restaurant will be open for dinner - Open til 9pm

We have also invited the following groups that Lory networks with:
http://www.meetup.com/Dance-Odyssey/
http://www.meetup.com/Denver-Social-Dancing/
http://www.meetup.com/45-Singles-Meetup-Group/
http://www.meetup.com/40-Singles-Meetup-Group/
http://www.meetup.com/Colorado-Social-Dancing/
http://www.spreadthewordnetwork.com/LorysEvents.html
Lory's friends on facebook
http://www.meetup.com/upthecreek-org/
http://www.meetup.com/ParkerAfterDarkpart2/
http://www.meetup.com/Party-Central-Denver/
http://www.meetup.com/Select-Professional-Singles/
www.boomersocial.net
www.denversocial.com
www.milehighspiritedsingles.com
www.meetup.com/Communication-Workshops/

Hosted by Lory & John
Lory Gallagher
Director
Spread the Word Network
lorygallagher1@gmail.com
www.spreadthewordnetwork.com
http://www.meetup.com/Dance-Odyssey/
www.meetup.com/45-Singles-Meetup-Group/
www.meetup.com/40-Successful-Singles-Meetup-Group/

John Edwards
Boomer Social Network
boomersocial@comcast.net
Call 303-699-4653
Join their meetup group:
http://www.meetup.com/Denver-Boomer-Social-Adult-Singles/

No Refunds, only a dance credit towards another event to be used within 60 days.







Retro Happy Hour & Dancing - Open at 5pm
When: Friday, January 9, 2015 5:00PM-9:00PM
Where: The Proof Nightclub 7800 East Hampden Avenue, Denver, CO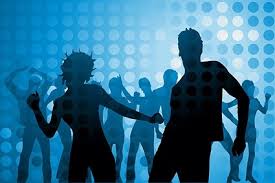 Let's meet at the Proof on the 2nd Friday for music and dancing at happy hour.

There is a $5 cover charge from 6-8pm with a free buffet along with music from the 80's. After 8pm it's $7 cover with music from the 1990's to the present.

http://www.proofniteclub.com/dresscode.html

Inviting 5 different meetup groups and other singles groups. (35+ Singles)

YOU MUST BE 21 YEARS OF AGE AND HAVE A PICTURE ID TO GET INTO THE BAR.

Hosted by Lory

We have invited the following meetup groups:
http://www.meetup.com/Dance-Odyssey/
http://www.meetup.com/Denver-Social-Dancing/
http://www.meetup.com/45-Singles-Meetup-Group/
http://www.meetup.com/40-Singles-Meetup-Group/
http://www.meetup.com/Colorado-Social-Dancing/
http://www.spreadthewordnetwork.com/SinglesEvents.html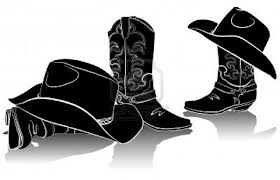 3rd Friday Happy Hour @ the Stampede
When: Friday, January 16, 2015 6:00PM-9:00PM
Where: Stampede 2430 S Havana St, Aurora, CO


"Dance - Dance - Dance!!!"

Friday - Happy Hour 5 - 7:00 pm
$2 Wine Well or Draft
$3 Food Buffet

"Country Western Dancing"
6:30 - 7:30 $3/per person for Dance Lesson

On Fridays we will learn a variety of country dance rhythms...Jump in, whether you are just getting started, or want to add some fun new patterns to your dance!

Dance Lesson - go to the Stampede's website.
http://www.stampedeclub.net/

Invited singles in their 30's, 40's & 50's to join us.

YOU MUST BE 21 YEARS OF AGE AND HAVE A PICTURE ID TO GET INTO THE BAR.


Hosted by Lory in the Fall
lorygallagher1@gmail.com
http://www.spreadthewordnetwork.com/

We have invited the following meetup groups:
http://www.meetup.com/Dance-Odyssey/
http://www.meetup.com/45-Singles-Meetup-Group/
http://www.meetup.com/40-Singles-Meetup-Group/
http://www.meetup.com/Denver-Social-Dancing/
http://www.meetup.com/Colorado-Social-Dancing/

Invited other groups:
http://www.spreadthewordnetwork.com/LorysEvents.html
https://www.facebook.com/ (Lory's Friends on FB)





Saturday Night Super Bowl Dance Party
When: Saturday, January 31, 2015 6:30PM-11:30PM
Where: RAMADA 7770 S. Peoria st., Englewood, CO
Admission is $15.00 cash only @ the door. Includes meat, cheese & veggie trays @ the buffet. You pay for the drinks at the bar.

Attire: Wear your favorite team jersey, cheer leading outfit, jeans, etc. BE CASUAL!!!

Open: 6:30 pm
Dance Lesson: 7:00 pm.... TBD........
dance to oldies music.
Dance: 7:30 -11:30 pm
Close: 11:30 pm

DJ & Dance instructor: Lory

Music: 1960's to the present. Including pop music, today's country, oldies 60's, 70's & 80's, rock & roll, latin rock, soft rock and slow contemporary music.

Singles Mixer: Motown
Hosted by: Lory
Inviting many meetup & singles groups to this dance.





| Attire | Volunteer List | Lory's Meetup 101 |

---
| Return Home | Lory's Events | Pay Online | Over the Top DJ | Singles Dances | Dance Clubs | Christian Singles | Business Links |