45+ Singles MeetUp Calendar
When: Sunday, October 4, 2015
CLICK ON THE HEART FOR OUR CALENDAR OF EVENTS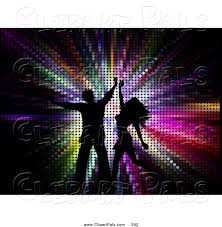 Retro Happy Hour & Dancing - Open at 6pm
When: Friday, October 9, 2015 6:00PM-9:00PM
Where: Proof Night Club 7800 East Hampden Avenue, Denver, CO
Let's meet at the Proof on the 2nd Friday for music and dancing at happy hour.

Location: Front entrance make a right - see meetup signs.

There is a $5 cover charge from 6-8pm with a free buffet along with music from the 80's. After 8pm it's $7 cover with music from the 1990's to the present.

Inviting 5 different meetup groups and other singles groups.

Hosted by Lory

We have invited the following meetup groups:
http://www.meetup.com/Denver-Social-Dancing/
http://www.meetup.com/45-Singles-Meetup-Group/
www.meetup.com/Select-Professional-Singles/
www.meetup.com/ParkerAndBeyond/

Invited Other Groups:
www.spreadthewordnetwork.com/LorysEvents.html






Watch Broncos VS Raiders - GAME 5
When: Sunday, October 11, 2015 1:30PM-5:30PM
Where: Brothers Bar & Grill 7407 Park Meadows Drive, Lone Tree, CO


Join us to watch the Broncos beat the Raiders on Sunday, October 11th at Brother's Bar & Grill in Lonetree.

Kick off time: 2:25 pm
Look for the MEETUP signs - Reserved Tables
Check out their website for discounted drinks and menu: http://www.brothersbar.com/location_home.cfm

Event fee: $2 (to help pay for the meetup) or Pay Online: http://www.spreadthewordnetwork.com/PayOnline.html

Hosted by: Lory

We invited the following groups to join us:
Lory's Friends on Facebook
www.meetup.com/45-Singles-Meetup-Group
www.spreadthewordnetwork.com/LorysEvents





2ND Wednesday Night @ The Grizzly Rose
When: Wednesday, October 14, 2015 6:30PM-9:30PM
Where: 5450 N. Valley Hwy, Denver, CO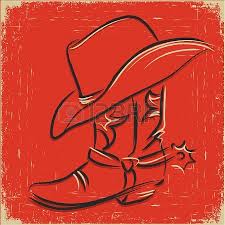 So far we have 45 Singles from 3 different MeetUp Groups meeting at this event. MEET MANY SINGLES EVERY FIRST WEDNESDAY....

At 7:00-8:00 pm there is a Free Introductory Lesson with DENNIS & JENNA. This week's Free Lesson is "East Coast Swing".

Pay as you go.

LIVE BANDS TAKE THE STAGE @ 8:30 PM NO COVER ALL NIGHT LONG!

We invited North Denver Metro Singles Meetup, 45+ Singles Meetup and Denver Social Dancing Meetup.

Mike Fortune will be your host for the evening. WE HAD TO RE-SCHEDULE FOR THE 2ND WED SINCE THEY HAVE A PRIVATE EVENT ON THE 1ST WED IN OCT.

We invited Many MeetUp Groups:
www.meetup.com/Denver-Social-Dancing/
www.meetup.com/45-Singles-Meetup-Group/
www.meetup.com/North-Denver-Metro-Singles/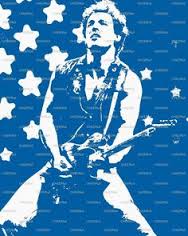 ROCKTOBER Dancin' in the Dark
When: Saturday, October 17, 2015 6:30PM-11:00PM
Where: Doubletree Hilton Hotel Night Club
We are back at the Doubletree Night Club for our ROCKtober Dance called Dancin' in the Dark, a tribute to the boss, Bruce Springsteen. Dance to the sounds of rock & roll from the 60's to the present, Jersey Style!!. Wear DENIM!!!

Front Entrance - Make a Right, see glass doors to Night Club.

Born in the USA, Brilliant Disguise, Dancing in the Dark, Glory Days, Human Touch, Hungry Heart, Jersey Girl, My Home Town, No Surrender, Pink Cadillac, The Promised Land, Tougher than the Rest, Tunnel of Love...

FIRE (Pointer Sisters), Burning Love (Elvis), This Little Girl, Out of Work (Gary US Bonds) Havin' a Party, Stand by Me, Under the Boardwalk, Stay, Pretty Woman, some Southside Johnny, Bon Jovi, Jackson Brown, John Fogerty, John Melloncamp, etc...

Cost: $15 CASH @ the Door Includes ONE FREE DRINK

Open @ 6:30 pm

Dance Lesson 6:45 pm: Cowboy Cha Cha

Dance 7:30-11:00 pm

Click on the picture of Bruce Springsteen to watch him sing Dancing in the Dark on You Tube. https://www.youtube.com/watch?v=j3Uo24iNA4k

Attire: DENIM Casual

DJ & Dance Instructor: Lory

We are inviting many singles from different MeetUp Groups and Singles Clubs including:

www.meetup.com/Denver-Social-Dancing/
www.meetup.com/45-Singles-Meetup-Group/
www.meetup.com/North-Denver-Metro-Singles/
www.spreadthewordnetwork.com/LorysEvents.html
https://www.facebook.com/ (Lory's Friends on FB)

http://www.boomersocial.net/index.html
http://www.meetup.com/colorado-cocktails/
http://www.meetup.com/40-Singles-Meetup-Group/
http://www.meetup.com/ParkerAndBeyond/
http://www.meetup.com/DanceAroundDenver/
We will be inviting even more meetup groups as time goes on....

http://www.spreadthewordnetwork.com/SinglesLinks.html

Hosted by: Lory
lorygallagher1@gmail.com
http://www.spreadthewordnetwork.com/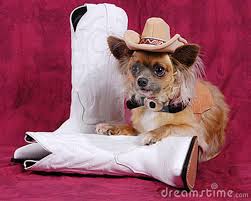 3rd Wednesday LADIES NIGHT @ the Stampede UPDATED
When: Wednesday, October 21, 2015 6:00PM-9:00PM
Where: Stampede 2430 S Havana St, Aurora, CO


"This is a 45+ Singles Group that wants to meet other like-minded Singles who love to dance socially." Wednesday Nights are Ladies Night at the Stampede where the ladies drink free of charge 7-12 midnight.

Menu: http://www.stampedeclub.net/menus

They open at 5 pm, but we will meet at 6 pm (see MeetUp Signs)
Line Dance Lessons - go to the Stampede's website. They usually teach 2 line dance lessons every Wednesday Night from 6:30-7:30 pm $5 ea.
http://www.stampedeclub.net/

Hosted by: Lory
lorygallagher1@gmail.com
http://www.spreadthewordnetwork.com/

We have invited the following meetup groups:
http://www.meetup.com/45-Singles-Meetup-Group/
http://www.meetup.com/Denver-Social-Dancing/

Invited other groups:

http://www.spreadthewordnetwork.com/LorysEvents.html
https://www.facebook.com/ (Lory's Friends on FB)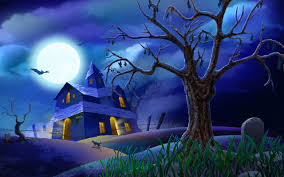 Friday Haunted House Dance Party
When: Friday, October 30, 2015 6:00PM-9:00PM
Where: Proof Night Club 7800 E Hampden Ave Denver, CO 80237


Let's meet at the Proof on Friday, October 30th for music and dancing at happy hour and beyond!! Costumes are optional.

Location: Front entrance make a right - see meetup signs.

There is a $5 cover charge from 6-8pm with a free buffet along with music from the 80's. After 8pm it's $7 cover with music from the 1990's to the present.

Inviting 5 different meetup groups and other singles groups.

Hosted by Lory

We have invited the following meetup groups:
http://www.meetup.com/Denver-Social-Dancing/
http://www.meetup.com/45-Singles-Meetup-Group/

Invited Other Groups:
www.spreadthewordnetwork.com/LorysEvents.html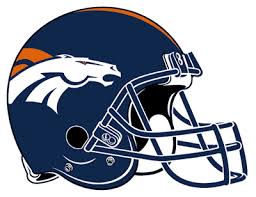 Watch Broncos VS Colts - GAME 9 - UPDATED
When: Sunday, November 8, 2015 1:30PM-5:30PM
Where: Brothers Bar & Grill 8270 E. Northfield Blvd, Denver, CO
Please join us at Brothers Bar & Grill and watch the Denver Broncos beat the Colts!! Ask for Singles Meetup Group in the reception area as you walk in. We will have MeetUp Signs as well.

GAME TIME: 2:25 p.m.
Toby Keith's closed. Brothers Bar and Grill is around the corner from Toby Keiths on the corner of Main St & 46th across the street from Harkins Movie Theatre. I would suggest that you park in one of the nearby larger parking lots and walk over to Brothers Bar & Grill.

Event fee: $2 (to help pay for the meetup) or Pay Online: http://www.spreadthewordnetwork.com/PayOnline.html

Hosted by Lory

We have invited the following groups to join us:

www.meetup.com/45-Singles-Meetup-Group/
www.meetup.com/North-Denver-Metro-Singles/

http://www.spreadthewordnetwork. com/LorysEvents.html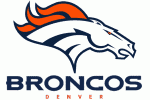 Watch Broncos VS Chiefs - GAME 10
When: Sunday, November 15, 2015 1:30PM-5:30PM
Where: Fox & Hound Tavern 9239 Park Meadows Dr, Lone Tree, CO


Please join us at Fox & Hound in Park Meadows and watch the Denver Broncos beat the Kansas City Chiefs AGAIN!!! Get there early for free parking and a good seat to watch the game.

GAME TIME: 2:25 p.m. (See MeetUp Signs - Reserved tables)

http://www.denverbroncos.com/schedule-and-events/schedule.html

Check out their menu at http://www.foxandhound.com/locations/lone-tree/?menu

Event fee: $2 Cash (to pay for the meetup)

Hosted by Lory & Tammy

We have invited the following groups to join us:
www.meetup.com/45-Singles-Meetup-Group/
www.spreadthewordnetwork.com/LorysEvents.html

www.meetup.com/40-Singles-Meetup-Group/
www.meetup.com/colorado-cocktails/
www.meetup.com/ParkerAndBeyond/





November Dance Odyssey
When: Saturday, November 21, 2015 6:30PM-11:00PM
Where: Valley Country Club 14601 Country Club Drive , Centennial, CO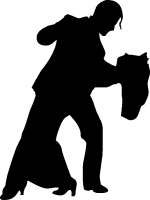 Pleases join us for our Dance Odyssey event with Music and Dancing at Valley Country Club in Centennial. Learn the Rumba and enjoy our Singles Merengue Mixer.

Admission: $15 pp (cash only @ the door) includes one FREE DRINK at the bar.

Open at 6:30 pm
Rumba Dance Lesson at 7:00 pm - Wooden Dance Floor.
All Dance from 7:30 - 11:00 pm

DJ & Dance Instructor: Lory

Attire: DRESSY http://www.spreadthewordnetwork.com/Attire.html(No Jeans, No T-shirts and No Tennis shoes) Dress to Impress!!

DJ Music is from 1960's Rock & Roll to the Present Pop Music including Latin Rock, Latin Club Music, R & B, Funk, Disco, Swing, Classic Rock, Today's Country, etc.

Hosted by Lory

We are inviting many MeetUp & Singles Groups Including:

www.meetup.com/Denver-Social-Dancing www.meetup.com/45-Singles-Meetup-Group www.meetup.com/North-Denver-Metro-Singles www.spreadthewordnetwork.com/LorysEvents.html www.facebook.com/ (Lory's Friends on FB)

www.boomersocial.net/ www.meetup.com/colorado-cocktails/ www.meetup.com/40-Singles-Meetup-Group/ www.meetup.com/ParkerAndBeyond/
http://www.meetup.com/DanceAroundDenver/
We will be inviting even more meetup groups as time goes on....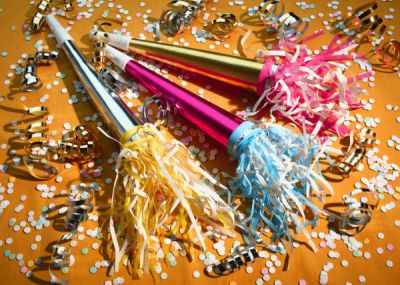 New Year's Eve Dance
When: Thursday, December 31, 2015
Where: TBD
More details to follow at a later date.

Hosted by Lory Gallagher & John Edwards




| Attire | Volunteer List | Lory's Meetup 101 |

---
| Return Home | Lory's Events | Pay Online | Over the Top DJ | Singles Dances | Dance Clubs | Christian Singles | Business Links |