45+ Singles MeetUp Calendar
When: Sunday, November 29, 2015
CLICK ON THE PICTURE ABOVE FOR OUR CALENDAR OF EVENTS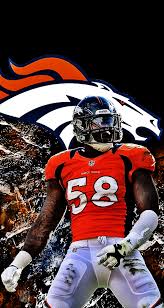 Watch Broncos VS Patrriots - GAME 12 -UPDATED
When: Sunday, November 29, 2015 6:00PM-9:30PM
Where: Old Chicago's 16990 E Iliff Ave, Aurora, CO - NEW LOCATION
Please join us and watch the Denver Broncos beat the Patriots!! Meet us in the middle in the bar area as you walk in. We will have MeetUp Signs as well.

NEW LOCATION - At Iliff & Buckley (King Soopers S/E Corner)

GAME TIME: 6:30 p.m.

Event fee: $2 cash (to help pay for the meetup) or Pay Online: http://www.spreadthewordnetwork.com/PayOnline.html ;

Hosted by Lory

We have invited the following groups to join us:

www.meetup.com/45-Singles-Meetup-Group/






1st Wednesday Night @ The Grizzly Rose
When: Wednesday, December 2, 2015 6:30PM-9:30PM
Where: 5450 N. Valley Hwy, Denver, CO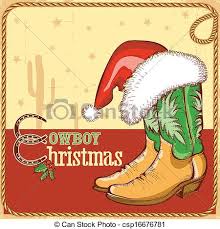 So far we have 45 Singles from 3 different MeetUp Groups meeting at this event. MEET MANY SINGLES EVERY FIRST WEDNESDAY....

At 7:00-8:00 pm there is a Free Introductory Lesson with DENNIS & JENNA. This week's Free Lesson is "East Coast Swing".

Pay as you go.

LIVE BANDS TAKE THE STAGE @ 8:30 PM NO COVER ALL NIGHT LONG!

We invited North Denver Metro Singles Meetup, 45+ Singles Meetup and Denver Social Dancing Meetup.

Mike Fortune will be your host for the evening. WE HAD TO RE-SCHEDULE FOR THE 2ND WED SINCE THEY HAVE A PRIVATE EVENT ON THE 1ST WED IN OCT.

We invited Many MeetUp Groups:
www.meetup.com/Denver-Social-Dancing/
www.meetup.com/45-Singles-Meetup-Group/
www.meetup.com/North-Denver-Metro-Singles/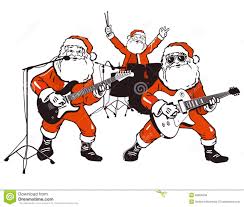 Rock & Roll Christmas Dance
When: Saturday, December 12, 2015 6:30PM-11:00PM
Where: Doubletree Hilton Hotel Ballroom 13696 E. Iliff Pl, Aurora, CO
Are you ready to ROCK the HOUSE!!! Join us at the Doubletree Ballroom in Aurora for our Annual Rock & Roll Christmas Dance. Get there early to listen to many Christmas songs and along with our dance lesson at 7pm.

The Ballroom is located in the back, not in the night Club this time.

Open 6:30 pm - Waltz Dance Lesson at 7:00 pm - All Dance 7:30 - 11:00 pm on a nice wooden dance floor. Enjoy the Dance Mixers, Line Dances and the Dance Lesson.

Dance Instructor & DJ: Lory

Music: Lots of Rock & Roll, Contempoary Christmas, Latin, Swing, Soft Rock & Today's Country.

Holiday Attire: Wear Red & Green - Be Creative!

Admission: $15 cash at the door, which includes one FREE DRINK at the bar.

Hosted by: Lory

We are inviting many Singles and MeetUp Groups:
45+ Singles MeetUp - Denver Social Dancing MeetUp - North Denver Metro Singles 40's & 50's MeetUp, Boomer Social Network, 40+ Mix it Up Singles MeetUp, Colorado Singles & Cocktails MeetUp, Parker Social & Beyond MeetUp, VIP Singles etc.

As it get's closer, we will invite more singles groups to this dance.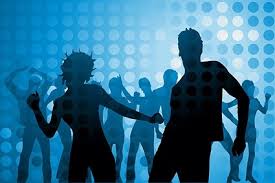 Retro Happy Hour & Dancing - Popular Event!!!
When: Friday, December 18, 2015 6:00PM-9:00PM
Where: Proof Night Club 7800 East Hampden Avenue, Denver, CO


Let's meet at the Proof on Friday for music and dancing at happy hour.

Location: Front entrance make a right - see meetup signs.

There is a $5 cover charge from 6-8pm with a free buffet along with music from the 80's. After 8pm it's $7 cover with music from the 1990's to the present.

Inviting 5 different meetup groups and other singles groups.

Hosted by Lory

We have invited the following groups:
http://www.meetup.com/Denver-Social-Dancing/
http://www.meetup.com/45-Singles-Meetup-Group/
www.spreadthewordnetwork.com/LorysEvents.html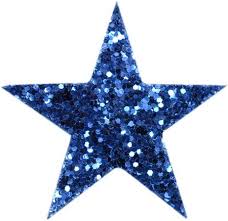 Starlight New Year's Eve Dance
When: Thursday, December 31, 2015 8:00PM-1:00AM
Where: Doubletree Ballroom 13696 E. Iliff Pl, Aurora, CO
Please join us at the Doubletree Hotel to ring in the new year! SAVE $10 BY PAYING IN ADVANCE.....

Cost of Admission: $30.00 IN ADVANCE Pay by Most CREDIT OR DEBIT CARDs or Pay Pal Account. You do not have to have a pay pal account to pay in advance. PAY ONLINE by 12/21/15



http://www.spreadthewordnetwork.com/PayOnline.html
Pay by Check (in Advance Only) Make checks payable to Lory Gallagher and give to Lory Gallagher or John Edwards at one of our events by 12/23/14.

$40.00 CASH @ THE DOOR (no checks accepted at the door)

8:00 pm Open...8:30 pm Dance Lesson: Latin Cha Cha.........9pm to 1am All Dance... Instructor: Lory Gallagher DANCE MIXERS, LINE DANCES, LADIES CHOICE

DJ: Bob Barney Music from the 1960's to the present including POP, Contemporary Soft Rock, Rock & Roll, Swing, Today's Country, Latin Rock, Classic Rock, some Alternative Rock, R&B and Oldies.

Includes 1 FREE Drink, FREE Champagne Toast at midnight.

Attire: SEMI FORMAL: Ladies: gown, evening dress, cocktail dress, nice pant suit, dressy suit.

Men: tuxedo, 3 pc suit, jacket/shirt/tie with dress pants, dressy suit, must have a jacket. NO JEANS/SNEAKS/T-SHIRTS

This is a SINGLES Dance, however, Couples are welcome to join us.

Last year we had 240 in attendance. We have had over 300 in attendance in the past.

Discounted Room Rates for booking early for a hotel room. $84.00 plus tax. Please call Monet in the SALES OFFICE (303) 614 0788 Tell the representative you would like the New Year's Eve Rate. DO NOT CALL FRONT DESK. Check in as early as 3pm.

Hotel Restaurant will be open for dinner - Open til 9pm

Volunteers Wanted to Help with the Dance. All Volunteers get free Admission to the dance for working a shift. Check the schedule by clicking on the link and send Lory an email with your 1st & 2nd choices. http://www.spreadthewordnetwork.com/VolunteerList.html

Hosted by Lory Gallagher & John Edwards

We have also invited the following groups:
www.meetup.com/Denver-Social-Dancing
www.meetup.com/45-Singles-Meetup-Group
www.meetup.com/North-Denver-Metro-Singles
www.spreadthewordnetwork.com/LorysEvents.html
Lory's friends on facebook
www.boomersocial.net
www.denversocial.com
www.meetup.com/Communication-Workshops

Will Add More Groups as it gets closer to December.




| Attire | Volunteer List | Lory's Meetup 101 |

---
| Return Home | Lory's Events | Pay Online | Over the Top DJ | Singles Dances | Dance Clubs | Christian Singles | Business Links |