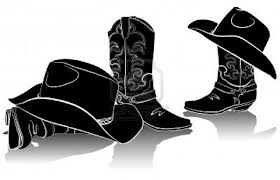 3rd Friday Happy Hour @ the Stampede
When: Friday, April 17, 2015 6:00PM-9:00PM
Where: Stampede 2430 S Havana St, Aurora, CO


"Dance - Dance - Dance!!!"

Friday - Happy Hour 5 - 7:00 pm
$2 Wine Well or Draft
$3 Food Buffet

"Country Western Dancing"
6:30 - 7:30 $3/per person for Dance Lesson

On Fridays we will learn a variety of country dance rhythms...Jump in, whether you are just getting started, or want to add some fun new patterns to your dance!

Dance Lesson - go to the Stampede's website.
http://www.stampedeclub.net/

Invited singles in their 30's, 40's & 50's to join us.

YOU MUST BE 21 YEARS OF AGE AND HAVE A PICTURE ID TO GET INTO THE BAR.


Hosted by Lory in the Fall
lorygallagher1@gmail.com
http://www.spreadthewordnetwork.com/

We have invited the following meetup groups:
http://www.meetup.com/Dance-Odyssey/
http://www.meetup.com/45-Singles-Meetup-Group/
http://www.meetup.com/40-Singles-Meetup-Group/
http://www.meetup.com/Denver-Social-Dancing/
http://www.meetup.com/Colorado-Social-Dancing/

Invited other groups:
http://www.spreadthewordnetwork.com/LorysEvents.html
https://www.facebook.com/ (Lory's Friends on FB)





Singles Breakfast & Mixer - North
When: Saturday, April 25, 2015 11:30AM-3:00PM
Where: CB Potts 1257 West 120th Ave Westminster, CO 80234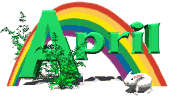 We are meeting for a late breakfast and enjoying the company of other singles at a private event at CB Potts in Westminster.

Open at 11:30 am
Breakfast Buffet 12noon
Singles Mixer 1:00 pm
Singles Networking 2:30 pm
Close at 3:00 pm

Cost: $26 per person
Includes a Classic Breakfast consisting of fluffy scrambled eggs, hickory smoked bacon, sausage links, breakfast potatoes, fresh seasonal fruit and coffee, tea or soda.

And participate in our Singles Mixer to mingle with other singles. We will be rotating tables every so often and giving you topics to discuss in order to get to know one another better. After the Mixer, we will allow some time to network with individual singles to share experiences and keep in touch with one another in the future.

Pay in Advance by 4/20 (Please pay in advance so the venue can have enough food prepared for us) We accept most major credit cards and debit cards. Also, cash accepted at any of my events prior to 4/23.



Hosted by: Lory

We have invited the following groups to join us:
http://www.meetup.com/45-Singles-Meetup-Group/
http://www.meetup.com/40-Singles-Meetup-Group/
http://www.spreadthewordnetwork.com/SinglesEvents.html
http://www.meetup.com/North-Denver-Metro-Singles-40s-50s-Meetup/

NO REFUNDS: only credit to use at one of my upcoming events within 60 days of this event.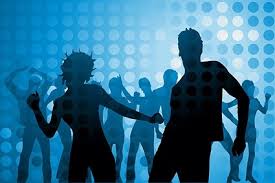 Retro Happy Hour & Dancing - Open at 6pm
When: Friday, May 8, 2015 6:00PM-9:00PM
Where: The Proof Nightclub 7800 East Hampden Avenue, Denver, CO
Let's meet at the Proof on the 2nd Friday for music and dancing at happy hour.

There is a $5 cover charge from 6-8pm with a free buffet along with music from the 80's. After 8pm it's $7 cover with music from the 1990's to the present.

http://www.proofniteclub.com/dresscode.html

Inviting 5 different meetup groups and other singles groups. (35+ Singles)

YOU MUST BE 21 YEARS OF AGE AND HAVE A PICTURE ID TO GET INTO THE BAR.

Hosted by Lory

We have invited the following meetup groups:
http://www.meetup.com/Dance-Odyssey/
http://www.meetup.com/Denver-Social-Dancing/
http://www.meetup.com/45-Singles-Meetup-Group/
http://www.meetup.com/40-Singles-Meetup-Group/
http://www.meetup.com/Colorado-Social-Dancing/
http://www.spreadthewordnetwork.com/SinglesEvents.html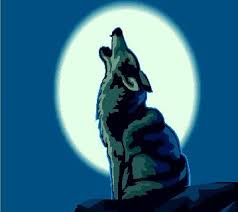 Howl at the Moon Happy Hour
When: Friday, May 15, 2015 6:00PM-9:00PM
Where: 1735 19th St (Wynkoop & 19th), Denver, CO
Come join us at Howl at the Moon for a great happy hour and meet a lot of the members in our meetup groups.

There will be music & dancing as well as happy hour specials. They play all kinds of music from Oldies to Current. They take song requests all night long from their Howl band playing live.

Friday Party Specials: Free admission from 6-9 pm for 100 people. Complimentary appetizer buffet at 6pm. First two drinks for $1 each*$3.25 drinks until 9pm*

*All Draft & Domestic Beers, Pinnacle Vodka, Pinnacle Gin, Cruzan, Jim Beam, Sauza Blue, Margaritas, Maui Punch, House Wines

Event Fee: $1 each (to help pay for the price that meetup charges organizers to host parties.

Hosted by: Lory

We have invited the following groups:
http://www.meetup.com/Dance-Odyssey/
http://www.meetup.com/Denver-Social-Dancing/
http://www.meetup.com/45-Singles-Meetup-Group/
http://www.meetup.com/40-Singles-Meetup-Group/
http://www.meetup.com/Colorado-Social-Dancing/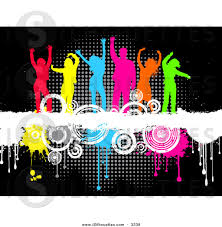 Friday Night Live Music & Dancing
When: Friday, May 29, 2015 5:00PM-11:00PM
Where: D's Tavern 819 W. Littleton Blvd, Littleon, CO


Join Lory & Tammy for our Friday Night Live Music & Dancing at D's Tavern in Littleton. Band: Phat Daddy 9pm
Look For MeetUp Signs

Happy Hour Specials: MON-FRI 4pm-7pm $1 off domestics, 2 for 1 wells and house wines, $1 off premium mixed drinks and shots, and $5 appetizers. More Details: http://www.dstavern.com/

We have it all. Pool tables, great food, ice cold beer and drinks, 16 HD televisions, arcade games, stage for live music weekly and a lounge area! We know, you're wondering how we packed all of these great things into one venue. Well...you'll just have to come on in and find out!

Event Fee: $2 ea. to cover the MeetUp costs (earlier in the year, Meetup charged us for 6 months in advance.) Pay Online $2 http://www.spreadthewordnetwork.com/PayOnline.htm or Pay Cash at the Event.

Hosted by Lory & Tammy

We invited Many MeetUp Groups:
www.meetup.com/Dance-Odyssey/
www.meetup.com/Denver-Social-Dancing/
www.meetup.com/40-Singles-Meetup-Group/
www.meetup.com/45-Singles-Meetup-Group/
www.meetup.com/Colorado-Social-Dancing/
www.meetup.com/North-Denver-Metro-Singles-40s-50s-Meetup/
www.meetup.com/Select-Professional-Singles/
www.meetup.com/ParkerAndBeyond/
www.meetup.com/Downtown-Denver-Party-Central/

Invited Other Groups:
http://www.spreadthewordnetwork.com/LorysEvents.html
Invite Your Friends on Facebook https://www.facebook.com/





SATURDAY NIGHT LIVE Music & Dancing @ Qs Pub
When: Saturday, May 30, 2015 6:00PM-11:00PM
Where: Qs Pub 10133 W Chatfield Ave, Littleton, CO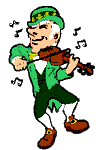 Join Tammy & Lory at Q's for our Saturday Night Live Music & Dancing with the NachoMen Band and Celebrate Tammy's Birthday to!

Look for the MEETUP SIGNS

Check out their Menu and meet us at 6pm for appetizers/dinner (their food is great! Try their Fish & Chips.) We will have a birthday cake for Tammy later on.

Get there early and avoid the $5.00 Cover after 8:00 p.m.

Event Fee: $2 ea. to cover the MeetUp costs (earlier in the year, Meetup charged us for 6 months in advance.) Pay Online $2 http://www.spreadthewordnetwork.com/PayOnline.htm or Pay Cash at the Event.

Hosted by Tammy & Lory

We invited Many MeetUp Groups:
www.meetup.com/Dance-Odyssey/
www.meetup.com/Denver-Social-Dancing/
www.meetup.com/40-Singles-Meetup-Group/
www.meetup.com/45-Singles-Meetup-Group/
www.meetup.com/Colorado-Social-Dancing/
www.meetup.com/North-Denver-Metro-Singles-40s-50s-Meetup/
www.meetup.com/Select-Professional-Singles/
www.meetup.com/ParkerAndBeyond/
www.meetup.com/Downtown-Denver-Party-Central/


Invited Other Groups:
http://www.spreadthewordnetwork.com/LorysEvents.html
Invite Your Friends on Facebook https://www.facebook.com/




| Attire | Volunteer List | Lory's Meetup 101 |

---
| Return Home | Lory's Events | Pay Online | Over the Top DJ | Singles Dances | Dance Clubs | Christian Singles | Business Links |