It's EZ to Sign Up For the Dance Odyssey E-List
When: Friday, May 27, 2016
Where: Denver Metro Area in Colorado


CLICK on the PICTURE ABOVE for our 45+ Singles Calender of Events.

Sign Up for our Dance Odyssey Email List


OR

Just TEXT your email address and LORYSDANCE to 22828.







Don't Stop Til You Get Enough Dance Odyssey - Features the Jacksons from Motown to Modern Funk
When: Saturday, May 28, 2016 7:00PM-11:30PM
Where: Doubletree Ballroom 13696 E. Iliff Pl, Aurora, CO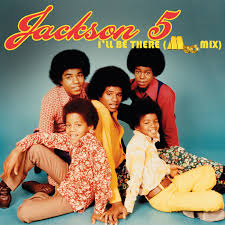 Meet us in the Doubletree Ballroom for our Dance. We are featuring songs including the Motown sounds of the Jackson 5 to the 80's king of pop, Michael Jackson and some songs by Janet and others from the 1960's to the present R & B. Learn the One Step Foxtrot "Got to Be There" by the Jackson 5 on a LARGE WOODEN DANCE FLOOR in 2 Ballrooms.

Click on the picture of the Jackson 5 to listen to Song: Don't Stop Til You Get Enough.

Some of the music includes songs by the Supremes, Mary Wells, Jimmy Ruffin, Isley Brothers, Chi Lites, Delphonics, Foundations, Four Tops, Temptations, Marvin Gaye, Smokey Robinson, Martha Reeves & the Vandellas, Stylistics, Prince, Michael Jackson, The Jackson 5, Janet Jackson, Kool & the Gang, The Commodores, Black Eyed Peas, Bruno Mars & Mark Ronson

OPEN - 7:00 PM, Dance Lesson - 7:30 PM, ALL Dance - 8:00-11:30 PM.

Enjoy our Motown Mixer, Line Dances, Ladies Choice & a Dance Lesson!!!!

Cost: $15 CASH @ the Door Includes ONE FREE DRINK

Attire: Dressy See www.spreadthewordnetwork.com/Attire.html

Lory is your DJ, Dance Instructor & Hostess for the evening.

Expecting up to 100 in attendance.

We are inviting many singles from different MeetUp Groups and Singles Clubs including: Denver Social Dancing, Dress Up Social, 45+ Singles, North Denver Metro Singles 40s & 50s, Boomer Social Network, Spread the Word Network Singles, 40+ Mix It Up Singles, Colorado Singles & Cocktails, Let's Dance, Dancing & Doing Around Denver and Parker Social & Beyond.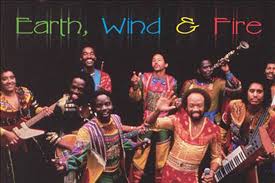 Boogie Wonderland Dance Odyssey - Motown, Soul, R&B and Earth, Wind & Fire & Friends
When: Saturday, June 11, 2016 7:00PM-11:00PM
Where: Valley Country Club 14601 Country Club Dr, Centennial, CO 80016
.
Lots of Old School Music from the days of Motown to the sounds of Earth, Wind & Fire in the 70's, R&B of the 80s songs by Kool & the Gang, Michael Jackson, then and now and today's Pop Music.  

Open 6:45 pm, Dance Lesson at 7:00 pm Line Dance to "Let's Groove Tonight", All Dance 7:30-11pm 

Lory - DJ, Dance Instructor & Host for the evening

Directions: From Aurora, South on Parker, Right on Arapahoe, Right on Jordan, Right on Caley and Drive straight into the parking lot. From I-25, traveling East on Arapahoe, Left on Jordan, Right on Caley, Drive straight into the parking lot.

Naturally, we will be inviting many meetup and singles groups to join us.  
45+ Singles MeetUp - Denver Social Dancing MeetUp - North Denver Metro Singles 40's & 50's MeetUp - Dress Up Socials MeetUp - Boomer Social Network - Spread the Word Network Singles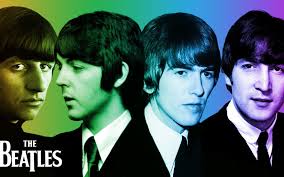 Twist & Shout Rock & Roll Dance Party - Features the Beatles & Friends
When: Saturday, August 6, 2016 6:00PM-9:30PM
Where: Windsor Gardens 595 S. Clinton • Denver, CO 80247


Enjoy Music & Dancing on a GIANT DANCE FLOOR at Windsor Gardens Auditorium to the sounds of the Beatles & Friends. DJ Music includes Rock & Roll from the 1960's to the Present. (Click on the picture of the Beatles for Judy's Birthday Song by Paul McCartney!)

Cost of Admission: $5.00 each (Cash Only, EXACT CHANGE is greatly appreciated) Pay extra for your drinks.

Portable bar & snacks available. Help us celebrate Judy's Birthday along with a Dance Lesson and a Singles Mixer. Judy is in our Denver Social Dancing MeetUp Group.

Dance Lesson: TBD
DJ & Dance Instructor: Lory

Hosted by Judy

We are inviting many MeetUp & Singles Groups.




| Attire | Volunteer List | Lory's Meetup 101 |

---
| Return Home | Lory's Events | Pay Online | Over the Top DJ | Singles Dances | Dance Clubs | Christian Singles | Business Links |